Fence Builders Pool Fences in Plantation
When it comes to pool fences in Plantation, Fence Builders is the only trusted professional to get the job done. Since our inception, our pool fencing contractors have built and repaired some of the best fences in pools all around Broward County. This is because we have a highly experienced crew, incredible custom options, and amazing service!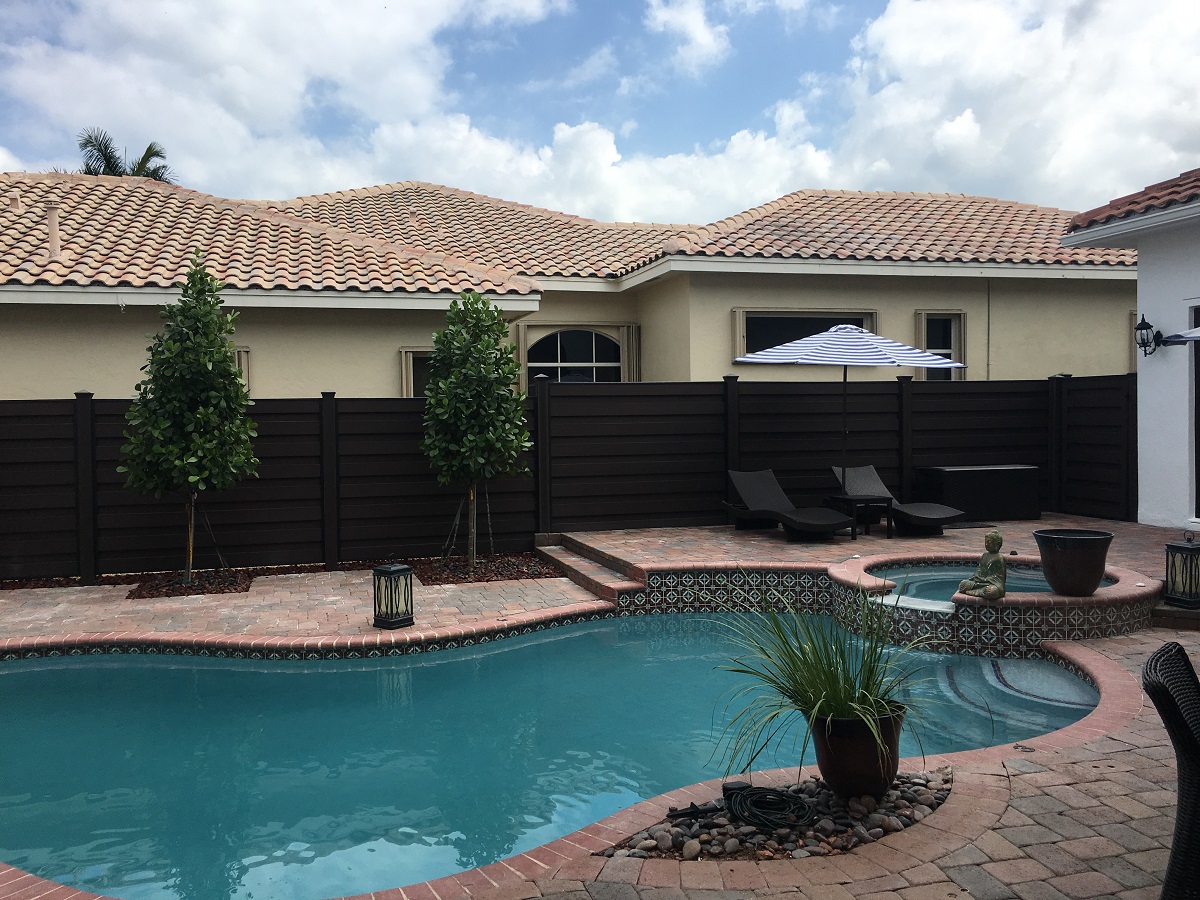 Pool Fencing Contractor in Plantation
There are plenty of benefits to having pool. While Broward County has some of the best beaches on the Atlantic coast, but if you are a resident of the area, you know firsthand that the influx of tourism and traffic can be annoying. Also, not everyone wants to get sandy in order to enjoy some Florida sunbathing. Because of these things, having a pool is a blessing. However, it is imperative to install a pool fence.
If you are a resident, having a pool fence is paramount for safety and security. If you have a small child or pet, you want to prevent them from sneaking into your pool area and running the risk of drowning. You also want to have privacy from nosy neighbors while you enjoy the confines of your pool. Plantation Fence Builders is the leading brand in residential pool fences in Plantation FL. When you check out our custom pool fencing options, you will be pleased by our incredible pool fencing arsenal!
If you are a commercial property manager at an apartment or condo complex, chances are high that you have a pool. By getting a pool fence, you can ensure that only your residents and their accompanied guests have access the pool. Trespassers and unauthorized guests are nothing but potential trouble, so having a fence for you pool can save you this issue. At Plantation Fence Builders, we partner with dozens of commercial complexes to install the best pool fences in town.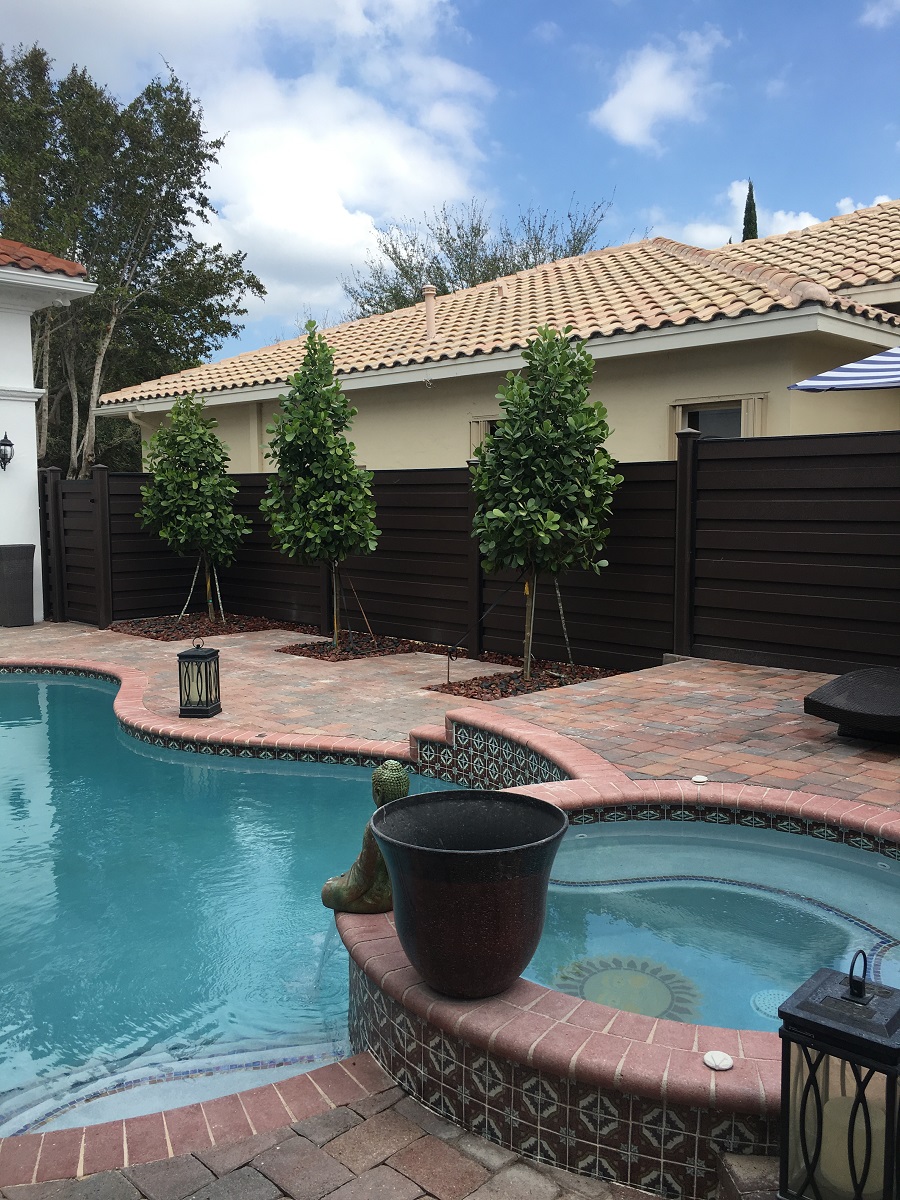 Custom Pool Fences Plantation
Looking at our catalogue, you will be amazed by the incredible custom pool fencing options offered by the Plantation Fence Builders. Thanks to our conveniently located local warehouse, we have access to the best materials in the fencing industry.
Wood Pool Fences
Chain-Link Pool Fences
PVC/Vinyl Pool Fences
Wrought Iron Pool Fences
Aluminum Pool Fences
Pool Gates
Residential Pool Fences
Commercial Pool Fences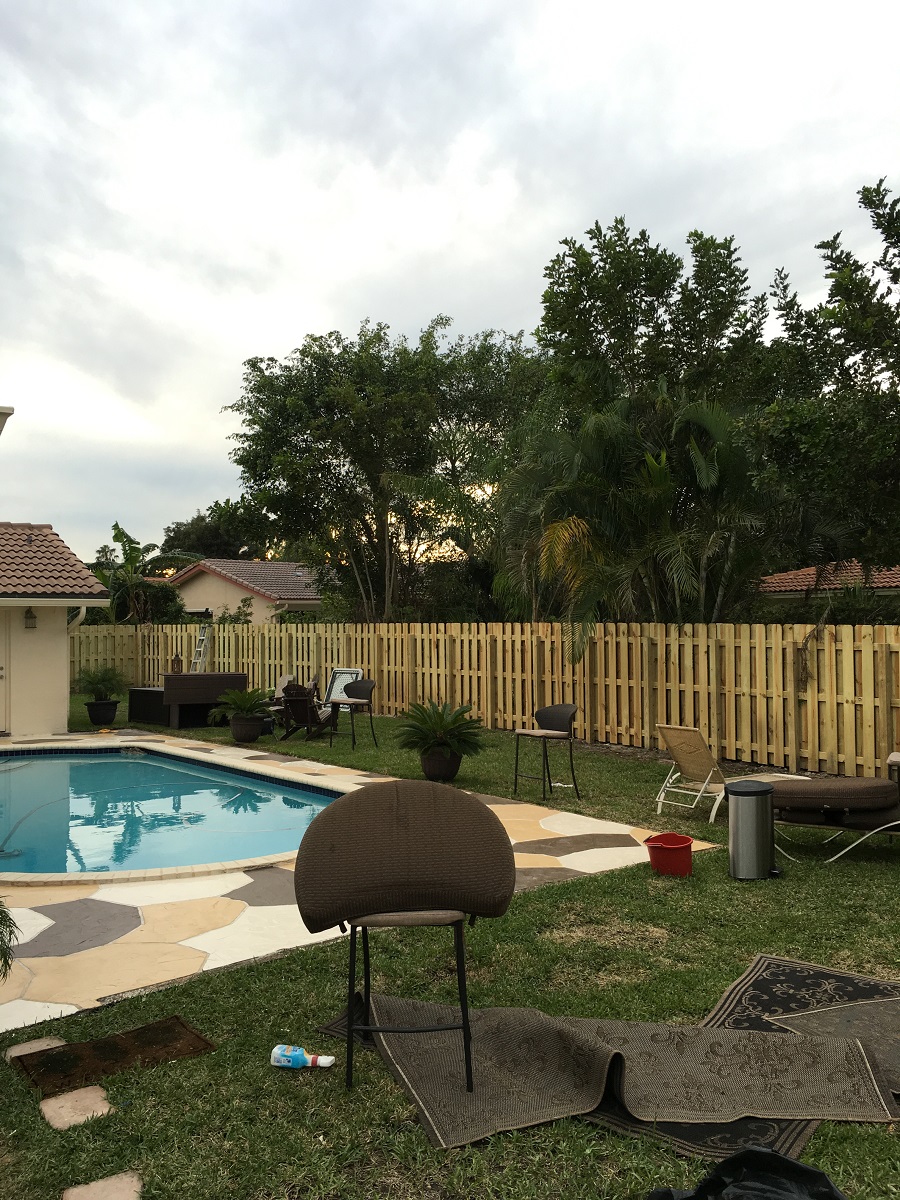 Plantation Pool Fence Installations and Repairs
In addition to world class pool fencing installations, our pool contractors are experts at pool fence repairs. Perhaps the pool gate to your pool fence is malfunctioning and needs repairs to restrict access. Maybe you have some broken posts our some weathering damages from the Florida storm season. Our professional team has seen it all, and because of our experience and equipment, we can make any necessary repairs to make your pool fence as good as new! To guarantee that we did a 5-star repair service, all pool fence repairs come standard with an extensive warranty to promote the longevity of the repair. It is because of our commitment to our customers that we continue to expand our business with a large volume of customer referrals. For this, we are incredibly thankful!